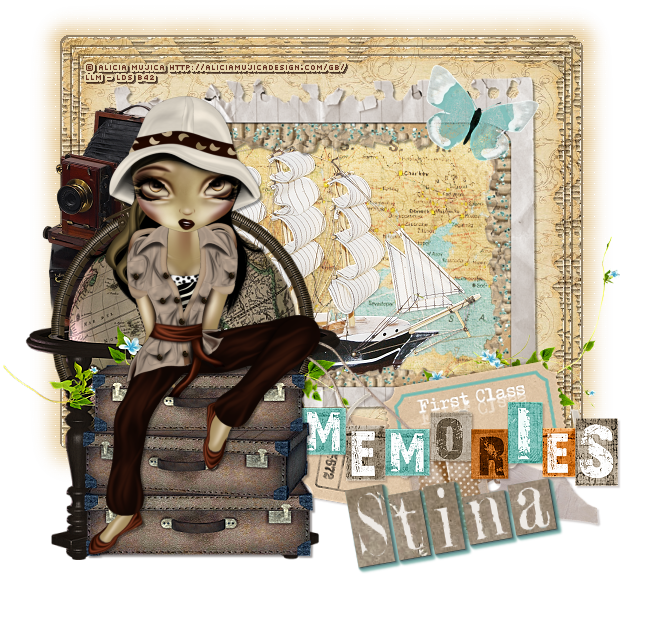 (click image for tutorial)
Sandee, from our CT, has been absent for sometime but has finally returned to the fold with a delightful tutorial featuring my "Journey" kit. It is most different, but stunning all the same! Thank you so much, Sandee, and a BIG welcome back! We've missed you!
"Journey" is a gorgeous vintage style kit, perfect for scrapping your travel memories, and is available for purchase in both FULL SIZE and TAGGER from all my stores!