I'm a member of a wonderful and fun copyright compliant group called DragonsLair Tubes and each week a new challenge is sent out featuring a particular artist and one or more scrap kits to choose from. The challenge is to create a tag featuring one of the supplied tubes and one of the chosen scrap kits. And this week Yez (one of the moderators) features one of MY old scrap kits for a Thanksgiving type challenge. The kit
"Give Thanks"
was one of my very early kits I created not long after I started designing. It is now available as a freebie on my blog.
There have been many wonderful tags come through the group featuring my kit that I thought I would share them. Some of the members were kind enough to surprise me with a tag! Thank you everyone!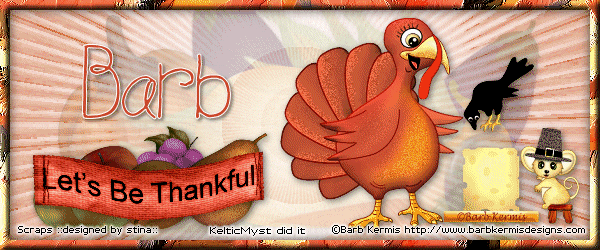 KelticMyst
KelticMyst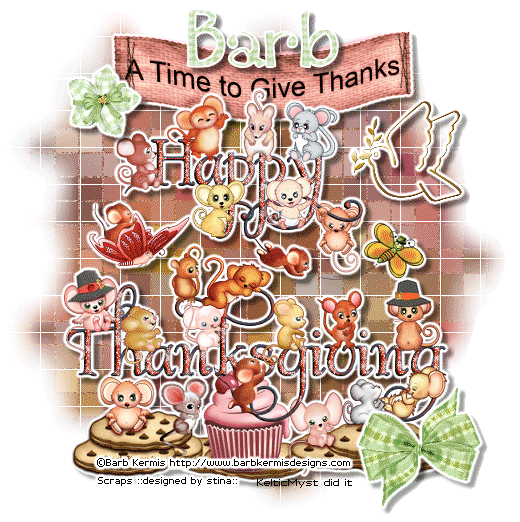 KelticMyst
Bubs
Lady D
Lynne
Lynne
TJ
Steffie
BeeJay
Gloria
Carole
Ger
Heidi
Creanbri