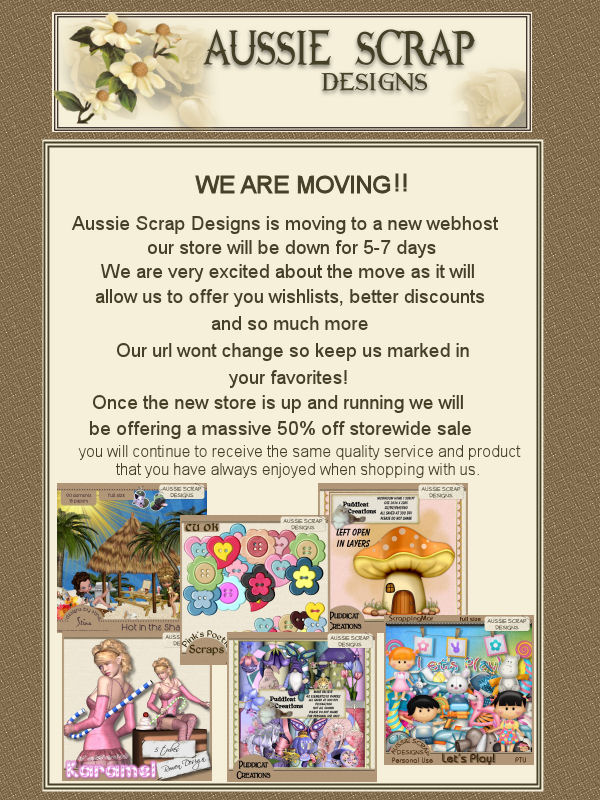 Aussie Scrap Designs is moving!


New host, new store but still the same friendly service!.
We will be down for a short time once the server transfer is complete but rest assured we will endeavour to be back bigger and better than ever with a whole range of new services for our customers.
Stay tuned...